Different hair transplantation methods
If you are dreaming of long, luscious hair but struggling to grow it naturally,
Dr Malay Mehta can help.
With his long hair transplantation, Mumbai men can enjoy a full head of long hair.
Dr Mehta performs industry-leading transplants for men suffering hair loss that will give you a confidence boost and a full head of hair. Read on to learn more about the procedure and its benefits.
There are two methods of hair transplant in Mumbai, each suited to the patient's unique situation. The first involves taking hair follicles from the back of the head, transplanting them to any bald areas. If there is limited donor hair on their scalp, a Body-to-Scalp hair transplant is used instead. 
In this procedure, hair is taken from other areas of the body, such as the chest, back or beard. Dr Malay will assess your situation to determine which would be best for your long hair transplant in Mumbai.
See our hair loss client's success with
long hair transplant in Mumbai
Dr Malay has completed may successful long hair transplants.
The hair looks natural, thick and lushes. The difference this procedure makes is very noticeable.
Age: 55
Challenge: Norwood Hamilton grade of baldness 5
Grafts implanted: 4500
Results: Natural looking hairline. Photo shows results after 1 year.
Age: 28
Grade of baldness: 4
Grafts: 3500
Result after 1 year.
Age: 37
Grade of baldness: 5
Grafts implanted: 4509
What is long hair transplantation?
A long hair transplant in Mumbai avoids the need for shaving. In this technique, we maintain the length of hair from the donor or the recipient area. As one of the newer techniques for a hair transplant in Mumbai, this can help speed up the process of enjoying a full head of hair at varying lengths.
How is the hair transplantation
performed with long hair?
In this hair transplantation technique, we do not shave the hair, collecting longer hair on the donor area and implanting it into areas with hair loss. The remaining operational and post-op process is the same as a traditional hair transplant method.
We mark the thinned area with a medical pen, then grafts are collected from the back of the hair, and genetically permanent hair roots are implanted in the areas that require them for a natural head of long hair.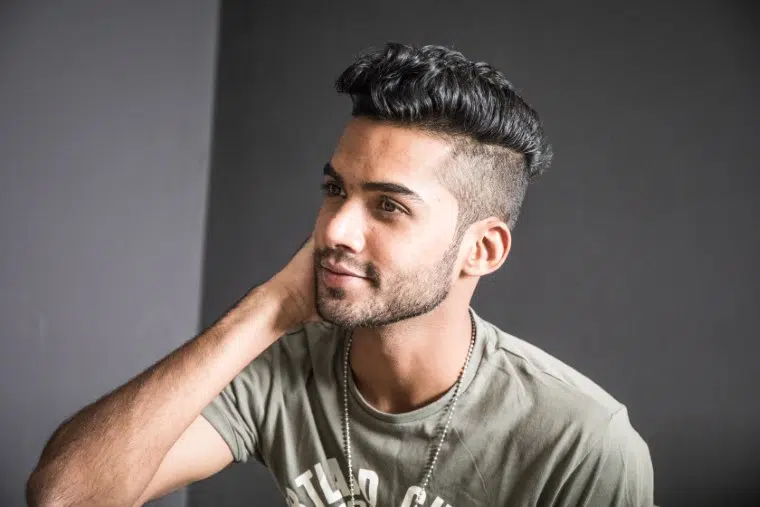 Benefits of long hair transplantation for Mumbai Men
There are a number of reasons why men may opt for a long hair transplant with Dr Mehta, including:
The fast assurance of regular long hair look
An unnoticed postoperative period (when compared with other standard hair transplant techniques)
An excellent hair volume in a shorter period (great for those planning for marriage or other events with short notice
Achieve the look after one year in one session
See a huge boost to your confidence and self-esteem
How much does long hair
transplantation cost in Mumbai?
The cost of a long hair transplant will vary for each patient, depending on several different factors. The number of grafts you require is the primary determining factor, which can cost anywhere from Rs 40 to Rs 120.
A hair transplant usually requires between 1000 to 3000 grafts, but to understand an accurate cost for your situation, we recommend you book a consultation with Dr Mehta today.
How can Dr Mehta help with Long Hair Transplantation?
Dr Malay Mehta has travelled, studied and worked all over the world and has a degree in MBBS, MD – Dermatology, Venereology and Leprosy. Backed with years of experience in the field, he is now known as the best hair transplant surgeon in Mumbai.
His passion for long hair transplantation and treatments stems from a need to lift his community, so they feel comfortable in their skin. The result is his renowned hair transplant work, creating a natural look while using advanced, safe techniques at an affordable price.
Frequently Asked Questions
Do you have some more questions about long hair transplantation or hair loss? Our helpful FAQ may answer them:
Wondering How Severe Is Your Hairloss
Take this quick quiz to find out if you need to worry about your hair loss.